Since taking office, President Trump has taken numerous steps to further break the sovereignty of tribal nations and inflict greater harm upon us.
Trump signed an executive order on January 24th to restart the Dakota Access (DAPL) and Keystone XL Pipelines (KXL). Despite outcry from Native communities, he signed a presidential permit to begin construction on the KXL on March 24th, only moments after the State Department granted the permit for TransCanada to construct the international pipeline. Trump has guaranteed that he'll "make America great again" with job creation through the use of resource extraction. Despite promises to use only ameriKKKan-made steel in pipelines, he has reneged and will allow the KXL to be constructed with steel from primarily outside the U.S.
The KXL is Phase Four of the existing Keystone pipeline. It's 1,179 miles beginning in the Tar Sands region of Hardisty, Alberta, carrying up to 830,000 gallons a day to Steele Cit
y, NE. The oil will then be pumped through the Keystone Phase 2 to Cushing, OK, and then Phase 3 where it will finally make its way to the Gulf for refining. The oil will then most likely be exported to foreign markets, such as China.
Tar Sands oil is some of the dirtiest oil in the world. Extraction of it causes three times the carbon emissions as standard crude oil. Bitumen—a raw, thick oil—is produced through open-pit mining with the use of natural gas. Four gallons of water is used for every one gallon of oil that is produced, leaving behind toxic tailing ponds so large that they can be seen from space. Tar Sands oil is also highly corrosive and acidic, making it unstable and more likely to cause pipeline leaks. In the first year of Keystone Phase One, there were 12 oil spills alone.
Not only is Tar Sands oil more likely to leak than crude oil, but it's more difficult to clean up. It sinks in the water rather than float, leaving behind a path of destruction.
The KXL crosses more than 1,000 waterways, including the Ogallala Aquifer, the same aquifer the DAPL crosses. Over two million people rely on the Ogallala for water, including those that produce much of ameriKKKa's food.  Ruth Hopkins reported that $20 billion worth of food is produced because of this very body of precious, shallow water. Nearly the entire state of Nebraska sits atop the Ogallala.
Ranchers and farmers have fought against the Keystone XL since it was originally approved under the Obama administration and the Secretary Clinton ran State Department. Once depleted or polluted, it will take 6,000 years to refill.
One Pipeline, Mass Destruction
In Oklahoma, the rate of 3+ magnitude earthquakes has jumped from only 41 in 2010 to an incredulous 923 in 2015. In 2016, there were 623. In the last seven days alone, there have 23 earthquakes. Cushing, OK, is at the epicenter of many of these quakes—the very town that the oil produced through the Keystone XL will make its way to.
The largest earthquake to hit OK was a 5.8 over the 2016 Labor Day weekend. As is the case with all resource extraction, Indigenous People were hit the hardest. The Osage Nation had to shut down their government due to the earthquake. Tribal lands are often in remote areas with tribal government-run services being the only available resource to Native People for many miles. The Osage Nation covers 1.5 million acres and has 18,000 fracking wastewater injection wells on their land.
The Cheyenne River Sioux, who are currently fighting the DAPL, have resisted the KXL since its inception. Cheyenne River Sioux Chairman Harold Frazier said "we'll fight it all the way" and that tribal members want a resistance camp that he believes "will be forthcoming down the road."
Resource extraction brings serious consequences to Indigenous People. It brings man camps which lead to horrific rates of sexual assault and trafficking and missing and murdered Native Women. Dirty energy has grossly inflated the rates of autoimmune diseases and health disparities and the influx of drugs on communities that are already struggling for healthcare and services.
Just recently, the federally ran Indian Health Services (IHS) cut $4.1 billion from the Cheyenne River Sioux's Eagle Butte hospital. Chairman Frazier said that not only were not they not consulted on this per the legally required consultation law, but that the tribe was not even informed. Chairman Dave Flute of the Sisseton Wahpeton Oyate alerted Frazier to the news after the Sisseton Nation had $2.2 million cut from their healthcare services.
The remote location of the Cheyenne River Sioux Nation makes this cut devastating to their people.
"We need all the resources we can get and have for good healthcare," said Frazier. Patients for the hospital are already referred out to Pierre (90 miles away) and Rapid City, SD (170 miles away) for basic care such as childbirth and casts for broken bones. "It's a really huge impact," Frazier explained. This is a particular hardship for Native People, who live under the most dire cases of poverty in the U.S. According to Chairman Frazier, a lawsuit may be the only way to recoup this money.
When queried if this could be retribution for the nation's ongoing resistance to the DAPL, Frazier replied, "I don't know if this is retribution. I never thought of it that way, but that's a good point."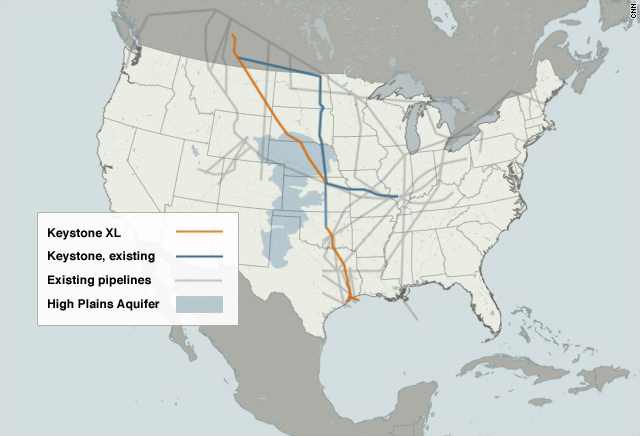 To add insult to injury, on March 27th Trump signed HJ Resolution 44 into law. This places the Bureau of Land Management control over federal lands into the hands of states. States will now have greater control over decision and planning processes for commercial use, logging, mining, and mineral extraction. This law also greatly reduces the amount of time it takes to decide how to use federal lands. HJ Resolution 44 takes Native People back to the days of the Termination Policy which stole more of our lands, culture, and sovereignty.
"It feels like it's a never-ending fight… it's sneaky and shady how this government has been operating," Chairman Frazier responded regarding the HJ Resolution 44.
This is a dark time for Indigenous People indeed, but we will resist and fight for our people, the land, water, and seven generations to come, just as we have since 1492.
Take Action!
Despite Trump's actions, TransCanada cannot begin work yet. They need a state permit from the Nebraska Public Service Commission. The Commission has just begun review of the pipeline. Public hearings and intervenor proceedings including legal, water, and Treaty experts will be conducted.
The Army Corps of Engineers also has to grant the nationwide permit 12 in order to cross waterways. There's still hope that we can stop this devastation before it begins.
Send a #NoKXL social media comment and a letter to the Nebraska Public Service Commission today and let them know how you feel about the KXL.